We are part of the Swedish Chamber of Deputies
Kammarkollegiet agreement number: 23.3-3081-17:003 CONNECTEL OMNI CHANNEL SOLUTION FOR CONTACT CENTERS. Since 1 January 2019, Connectel has been an approved supplier within the Swedish Kammarkollegiet for communication services. To Avropa.se.
In Connectel's solution, you can gather all the contact channels in one platform. With the help of our powerful queuing system, incoming interactions can be organized and directed to the employee you want. See pricing for phone and text interactions here.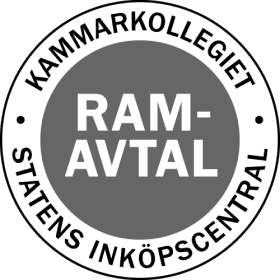 CONTACT
If you want to send one, contact us at: avrop@connectel.se
Other questions: upphandling@connectel.se +46 (0) 101 800 000